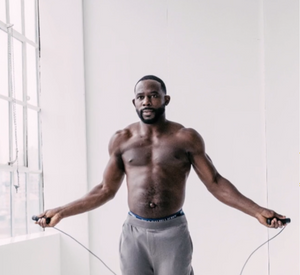 Bring The Gym Home For The Holidays!
Men's Health Trainer Gideon Akande has a few tips to keep the inches off of your waist this holiday season. Akande says
"There's a handful of go-to items I take whenever I'm traveling," he says, including a jump rope, resistance bands, and a weighted vest. The key is to bring equipment that can be used anytime and anywhere."
We firmly believe this as our brand is built on staying fit when you hit the road for any occasion. Pack up your fitness accessories and get some reps in between those binge sessions with the family this holiday season! (food and TV)
---